After I moved to Victoria, I met someone who asked me to help him to build a quality assurance station to weigh the end product and kick out if the weight of the product is not in between the desired range. I wasn't sure if I would be able to build it but I still accepted the task.
As usual I started with an arduino board and researched about the weigh sensors. At first, I wanted to use an arduino pro mini, but for easier programming purposes, I decided to use an arduino nano. Here is how it should work:
We get the weight from the load sensor
Then we convert the weight to voltage. We convert the information to voltage, because everything else is going to be handled by the PCB.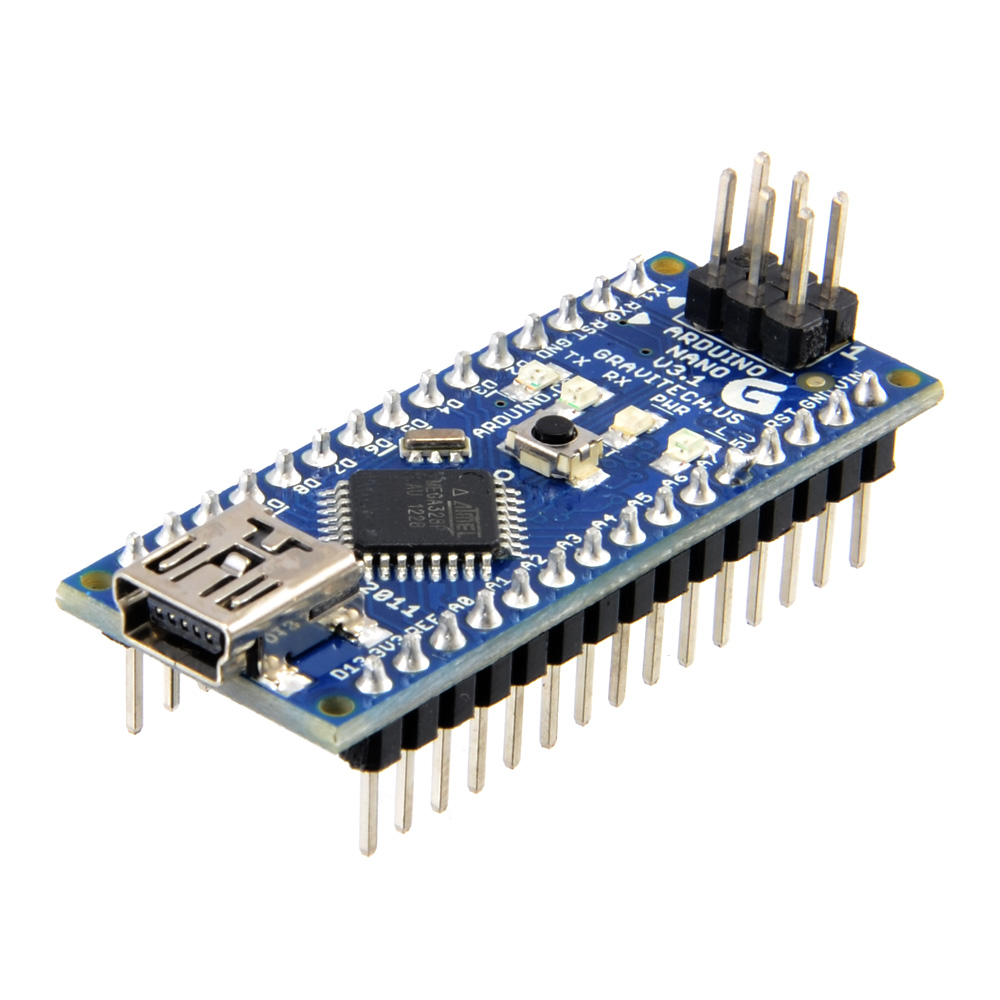 There were not many options for a weigh sensor, so I ended up using the "Digital Load Cell Weight Sensor HX711 AD Converter".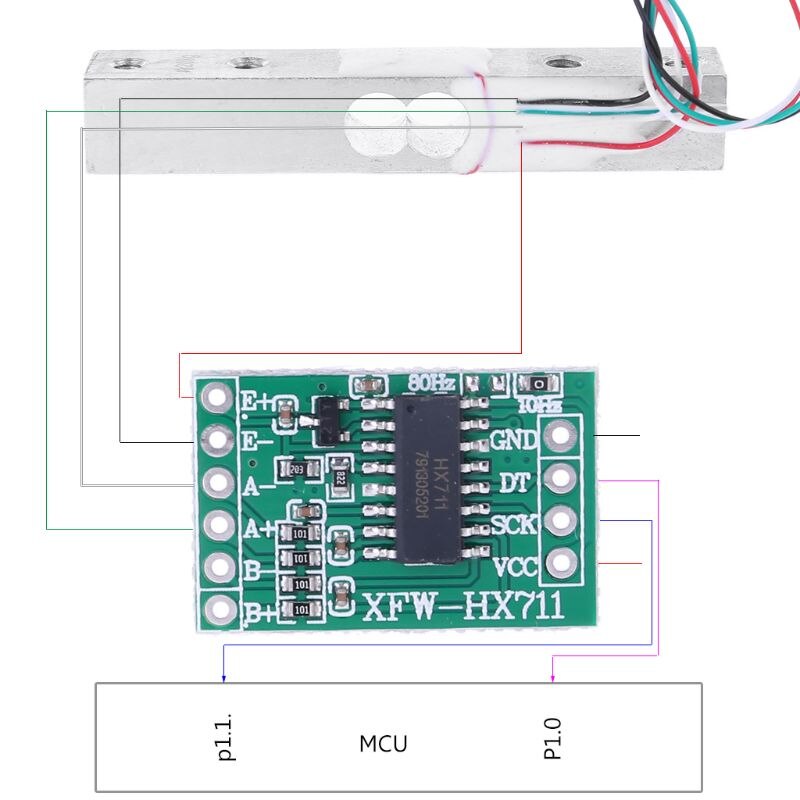 I simply installed the HX711 library from the Arduino IDE library, yo ucan see it's details here: bogde/HX711

Since the system's main controller was a PLC, I was asked to convert the weight to a voltage range. So I found MCP4822 chip which was a great choice to output a voltage in between 0-4096 mV. The rest was handled by the PLC programming.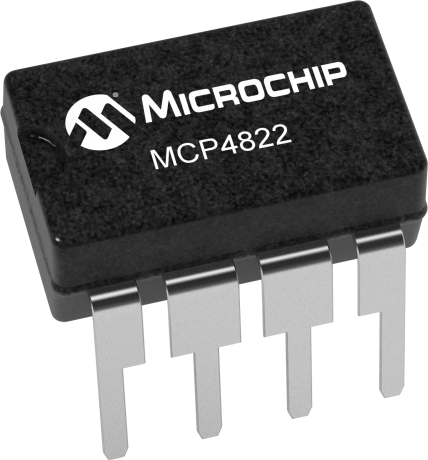 I found this example online for the voltage convertor, it explained every detail about the process, but I simply used their code, thanks to mr. Mohamad.
I used Fritzing for the development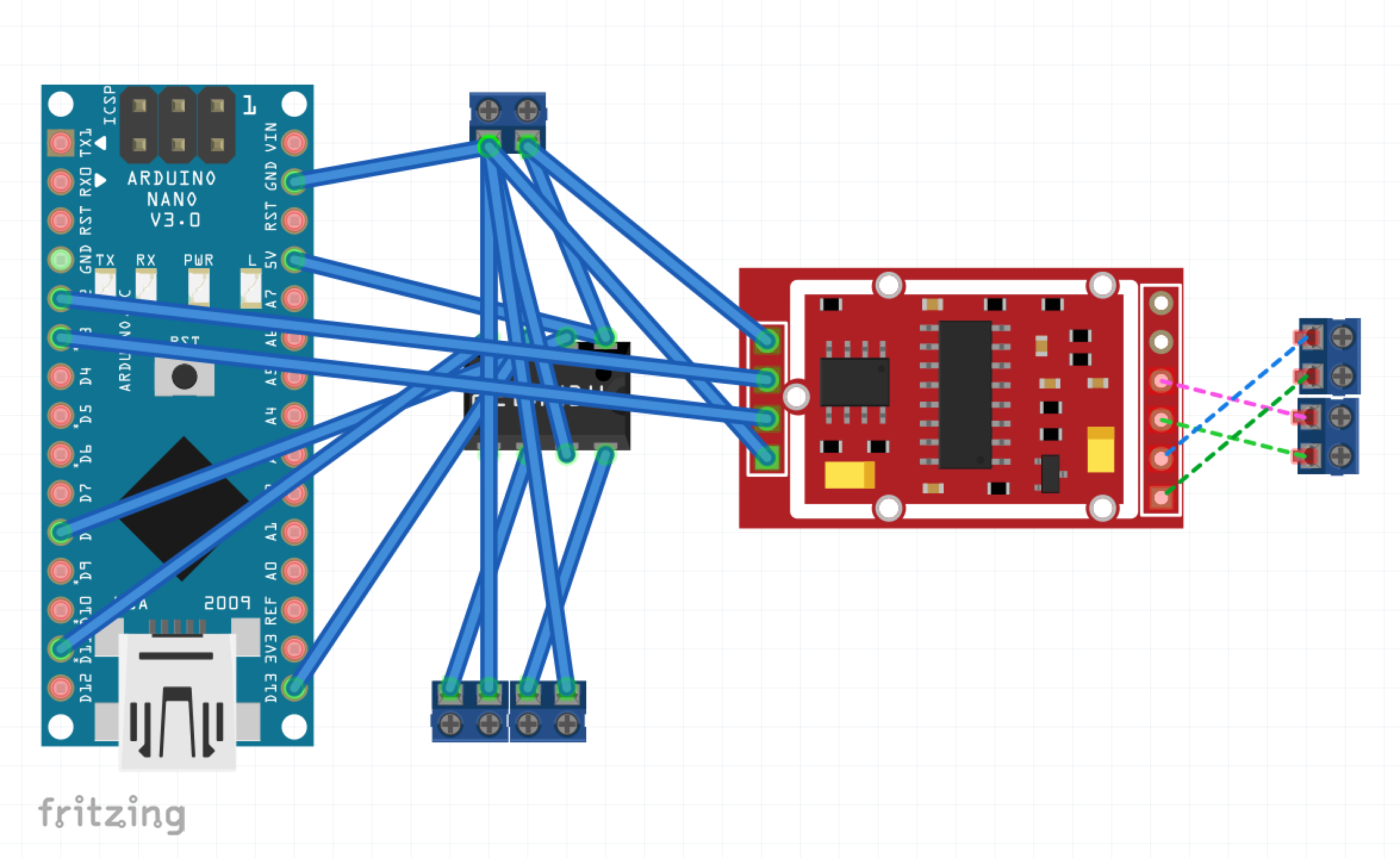 Then I soldered them up on a simple board manually. And of course built a simple box with OpenSCAD and printed it out. This was also a good opportunity for me to test the Resin Printer I recently got.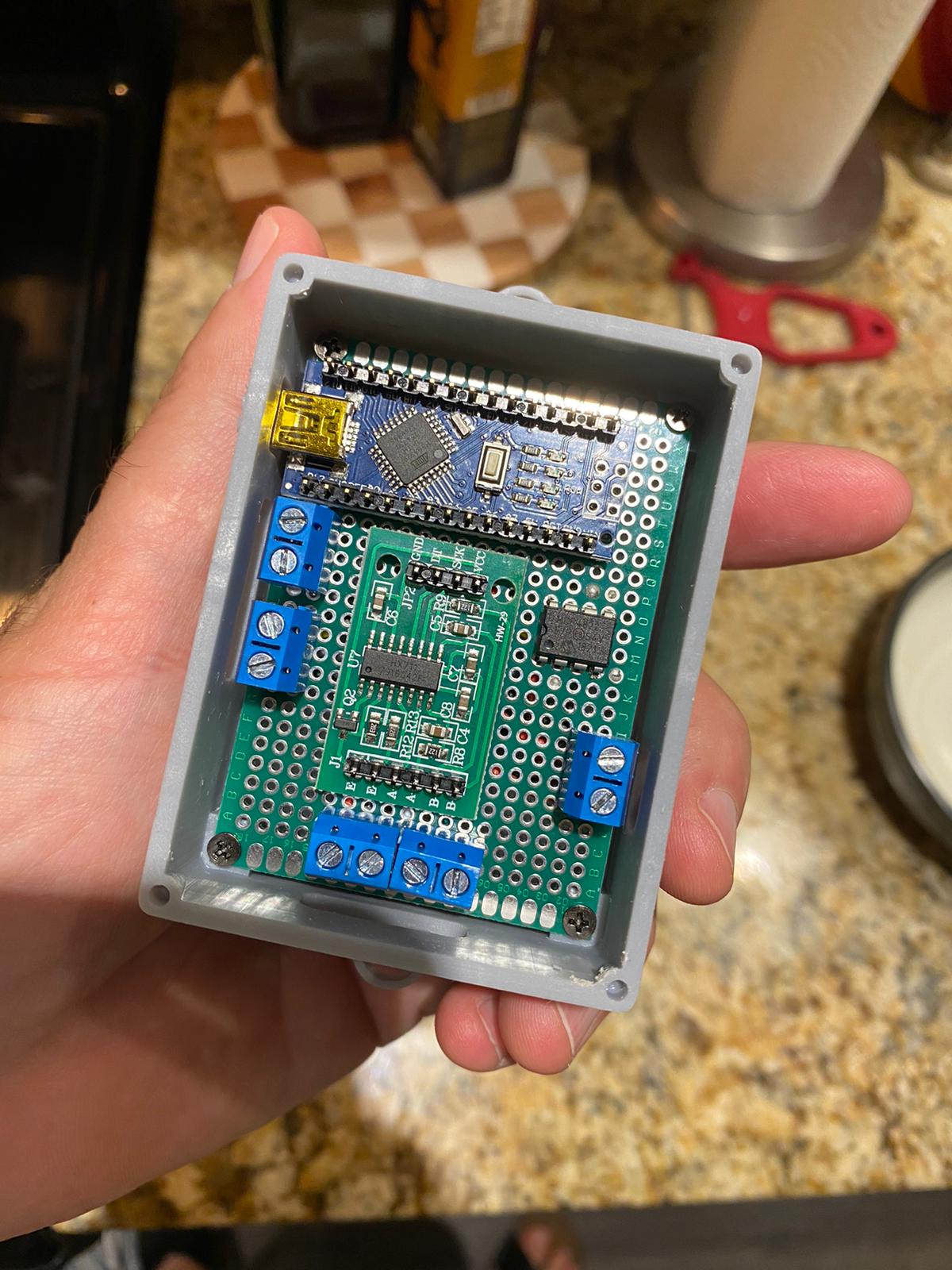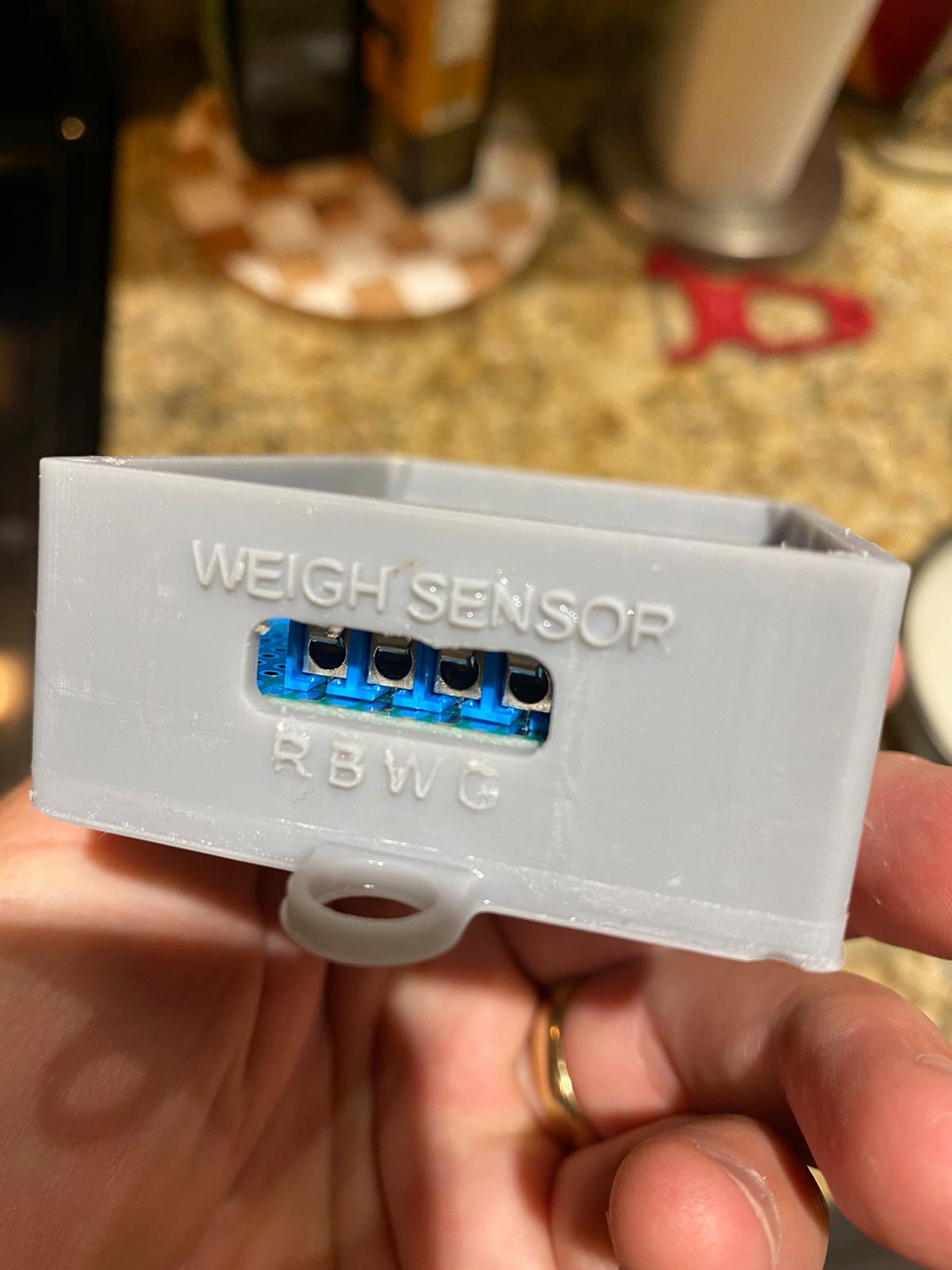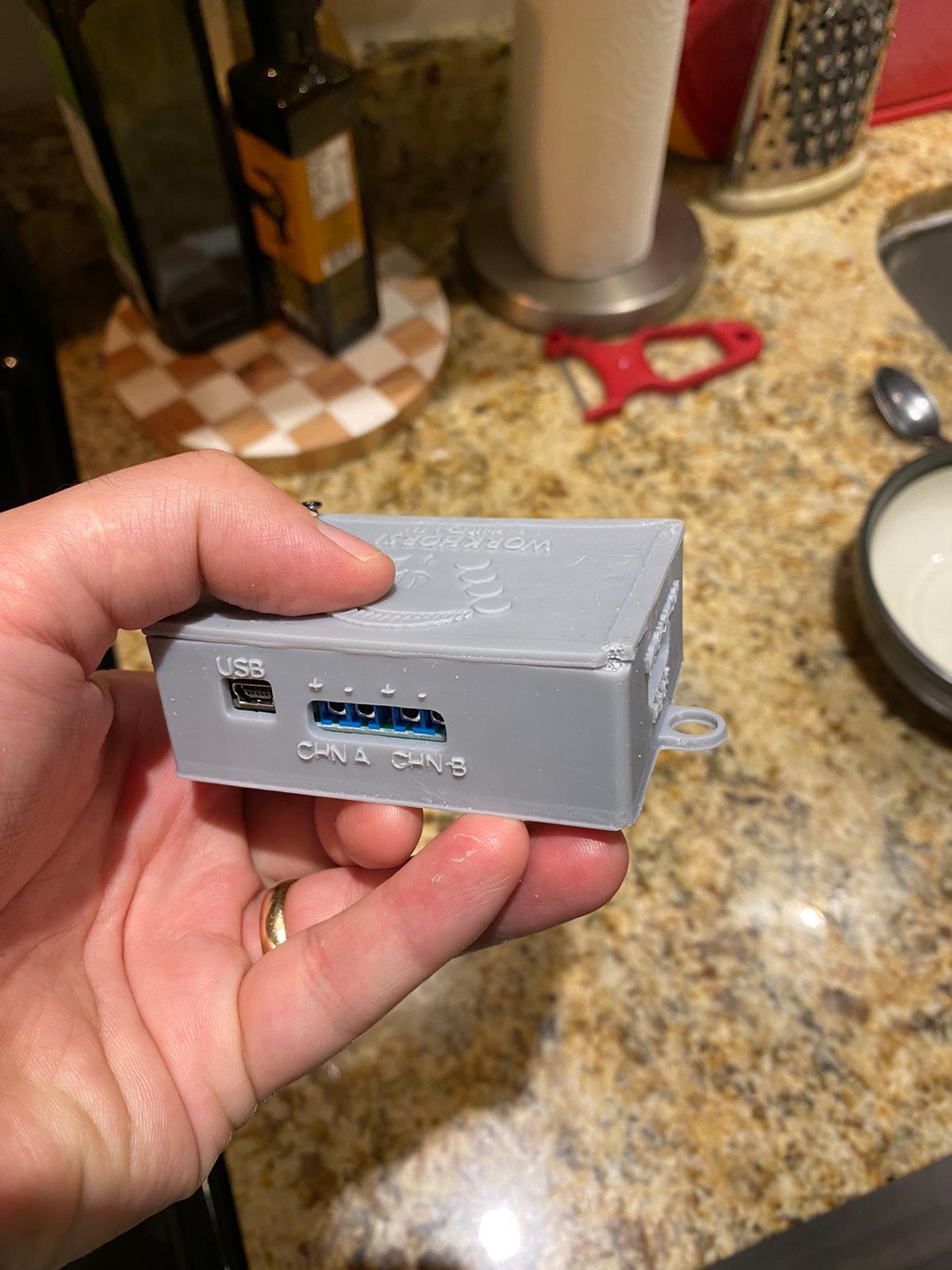 We tested on the site and it was successful. So I decided to get the PCB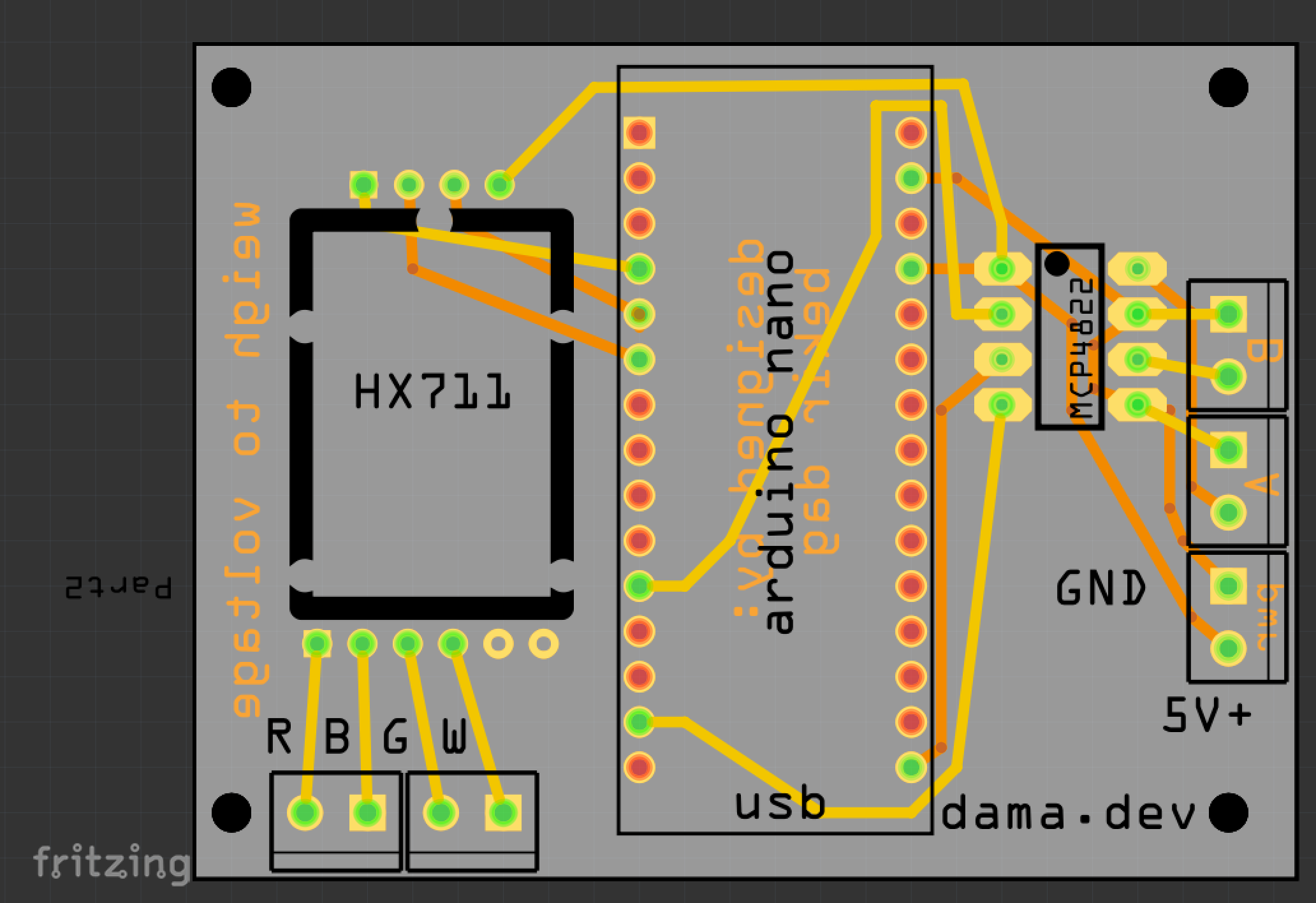 They sent it pretty fast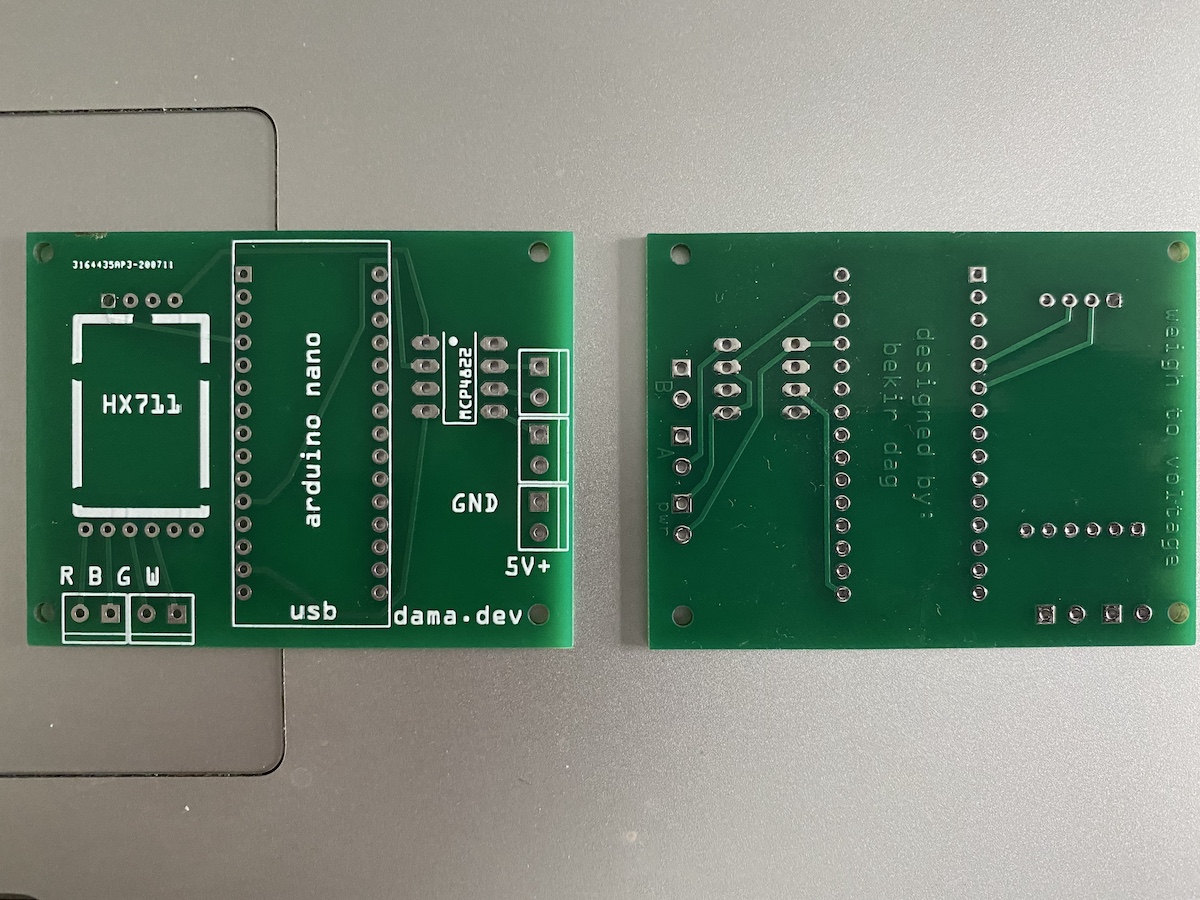 I will share the code here as well, so you can use the same
/*


D. Mohamad 29/03/17 code to commumincate with MCP4822 12-bit DAC via SPI


pin assignments as follows...


      Uno (master)  MCP4822 (slave)


CS    8             2


MOSI  11            4


SCK   13            3


Read output voltage with a multimeter Va/Vb on pin 8/6.


send commands via serial interface eg.


AL1000 would mean...


channel=A


gain=low


D=1000


Va = gain*Vref*D/4095


= 1*2.04*1000/4095 = 0.498V


see www.theonlineshed.com


 */





/* you need to send a message like ah100 in serial monitoring to test */






#include

 

<SPI.h>




#include

 

"HX711.h"







const

 

int

 DAC_CS 

=

 

8

; 

//Chip select pin for the DAC


String inputString 

=

 

""

; 

//holds serial commands






// HX711 circuit wiring


const

 

int

 LOADCELL_DOUT_PIN 

=

 

2

;


const

 

int

 LOADCELL_SCK_PIN 

=

 

3

;



int

 can_weight 

=

 

0

;


int

 min_weight 

=

 

0

;


int

 max_weight 

=

 

650

;


int

 min_milivolts 

=

 

0

;


int

 max_milivolts 

=

 

4096

;


int

 output_voltage 

=

 

0

;



int

 weight_to_voltage_ratio 

=

 (max_milivolts

-

min_milivolts)

/

(max_weight

-

min_weight);

HX711 scale;



void

 

setup

() {
  

// set the CS as an output:


  pinMode (DAC_CS, OUTPUT);
  Serial.begin(

9600

);     

// opens serial port, sets data rate to 9600 bps


  inputString.reserve(

200

); 

// reserve 200 bytes for the inputString:


  SPI.begin();

  Serial.println(

"Initializing the scale"

);

  

// Initialize library with data output pin, clock input pin and gain factor.


  

// Channel selection is made by passing the appropriate gain:


  

// - With a gain factor of 64 or 128, channel A is selected


  

// - With a gain factor of 32, channel B is selected


  

// By omitting the gain factor parameter, the library


  

// default "128" (Channel A) is used here.


  scale.begin(LOADCELL_DOUT_PIN, LOADCELL_SCK_PIN);

  Serial.println(

"Before setting up the scale:"

);
  Serial.print(

"read: 

\t\t

"

);
  Serial.println(scale.read());      

// print a raw reading from the ADC



  Serial.print(

"read average: 

\t\t

"

);
  Serial.println(scale.read_average(

20

));   

// print the average of 20 readings from the ADC



  Serial.print(

"get value: 

\t\t

"

);
  Serial.println(scale.get_value(

5

));   

// print the average of 5 readings from the ADC minus the tare weight (not set yet)



  Serial.print(

"get units: 

\t\t

"

);
  Serial.println(scale.get_units(

5

), 

1

);  

// print the average of 5 readings from the ADC minus tare weight (not set) divided


            

// by the SCALE parameter (not set yet)



  scale.set_scale(

856.f

);     

// CHANGE THIS VALUE TO CALIBRATE! this value is obtained by calibrating the scale with known weights; see the README for details


  scale.tare();               

// reset the scale to 0



  Serial.println(

"After setting up the scale:"

);

  Serial.print(

"read: 

\t\t

"

);
  Serial.println(scale.read());                 

// print a raw reading from the ADC



  Serial.print(

"read average: 

\t\t

"

);
  Serial.println(scale.read_average(

20

));       

// print the average of 20 readings from the ADC



  Serial.print(

"get value: 

\t\t

"

);
  Serial.println(scale.get_value(

5

));   

// print the average of 5 readings from the ADC minus the tare weight, set with tare()



  Serial.print(

"get units: 

\t\t

"

);
  Serial.println(scale.get_units(

5

), 

1

);        

// print the average of 5 readings from the ADC minus tare weight, divided


            

// by the SCALE parameter set with set_scale



  Serial.println(

"Readings:"

);
  
}


// lets convert the weigh into milivolts. it should be around 0mV - 4096mV. The weigh range is 0 - 650g.  


void

 

loop

() {

  

unsigned

 

int

 n; 

//number 2 bytes long unsigned


  

char

 channel, gain;
  String errmsg;  

//errors returned from DAC_set



  Serial.print(

"one reading:

\t

"

);
  Serial.print(scale.get_units(), 

1

);
  Serial.print(

"

\t

| average:

\t

"

);
  Serial.println(scale.get_units(

3

), 

1

);

  can_weight 

=

 scale.get_units(

3

);
  
  output_voltage 

=

 weight_to_voltage_ratio

*

can_weight;
  channel 

=

 

"a"

;
  gain 

=

 

"h"

;
  errmsg

=

""

;

  DAC_set(output_voltage, channel, gain, DAC_CS, errmsg);
  

  scale.power_down();              

// put the ADC in sleep mode


  delay(

50

);
  scale.power_up();

  

//only run when data is available


  

if

 (Serial.available() 

>

 

0

){
    serial_DAC_set();
  }
}



// just use this function to set the voltage on either channel A or B


//function to set state of DAC - input value between 0-4095


void

 

DAC_set

(

unsigned

 

int

 input, 

char

 DAC_sel, 

char

 Gain_sel, 

int

 CS_pin, String 

&

errmsg)
{
  

//DAC_sel choose which DAC channel you want to write to A or B


  

//Gain_sel choose your gain: H=2xVref and L=1xVref


  byte MSB,LSB;

//most sig, least sig bytes and config info



  

//clear error messages


  errmsg

=

""

;

  Serial.flush();  

// in case of garbage serial data, flush the buffer


  delay(

10

);

  

//only run the rest of the code if binary is in range.


  

if

 (input

<

0

 

||

 input 

>

4095

)
    errmsg 

+=

 

"input out of range. 0-4095."

;
  

else


  {
  

//convert decimal input to binary stored in two bytes


  MSB 

=

 (input 

>>

 

8

) 

&

 

0xFF

;  

//most sig byte


  LSB 

=

 input 

&

 

0xFF

;         

//least sig byte


  
  

//apply config bits to the front of MSB


  

if

 (DAC_sel

==

'a'

 

||

 DAC_sel

==

'A'

)
    MSB 

&=

 

0x7F

; 

//writing a 0 to bit 7.


  

else

 

if

 (DAC_sel

==

'b'

 

||

 DAC_sel

==

'B'

)
    MSB 

|=

 

0x80

; 

//writing a 1 to bit 7.


  

else


    errmsg 

+=

 

"DAC selection out of range. input A or B."

;

  

if

 (Gain_sel

==

'l'

 

||

 Gain_sel

==

'L'

)
    MSB 

|=

 

0x20

;
  

else

 

if

 (Gain_sel

==

'h'

 

||

 Gain_sel

==

'H'

)
    MSB 

&=

 

0x1F

;
  

else


    errmsg 

+=

 

"Gain selection out of range. input H or L."

;

  

//get out of shutdown mode to active state


  MSB 

|=

 

0x10

;

  Serial.println(

"binary input to DAC: "

);
  Serial.print(MSB,BIN);
  Serial.print(

" "

);
  Serial.println(LSB,BIN);

  

//now write to DAC


  

// take the CS pin low to select the chip:


  digitalWrite(CS_pin,LOW);
  delay(

10

);
  

//  send in the address and value via SPI:


  SPI.transfer(MSB);
  SPI.transfer(LSB);
  delay(

10

);
  

// take the CS pin high to de-select the chip:


  digitalWrite(CS_pin,HIGH);
  }
}



//function to read user command from the serial command window and set the DAC output


void

 

serial_DAC_set

(

void

)
{
  

unsigned

 

int

 n; 

//number 2 bytes long unsigned


  

char

 channel, gain;
  String errmsg;  

//errors returned from DAC_set


  
  

// read the incoming string:


  inputString 

=

 Serial.readString();
  

// say what you got:


  Serial.print(

"I received: "

);
  Serial.println(inputString);
  
  
  

//extract channel address


  channel 

=

 inputString.charAt(

0

);
  

//and gain


  gain 

=

 inputString.charAt(

1

);
  

//convert string to an int - binary voltage


  n 

=

 inputString.substring(

2

).toInt();
  

//set DAC state


  DAC_set(n, channel, gain, DAC_CS, errmsg);
  
  

//print errors if there are any



  Serial.print(

"n: "

);
  Serial.println(n);
  Serial.print(

"channel: "

);
  Serial.println(channel);
  Serial.print(

"gain: "

);
  Serial.println(gain);
  Serial.print(

"DAC_CS: "

);
  Serial.println(DAC_CS);
  Serial.print(

"errmsg: "

);
  Serial.println(errmsg);

  

//clear input string ready for the next command


  inputString 

=

 

""

;
}